The BBC's World News service is offering anyone with a camera to paint a portrait of their world, and submit their one minute effort as part of the
My World, My Minute
contest.
Quoted from the Beeb: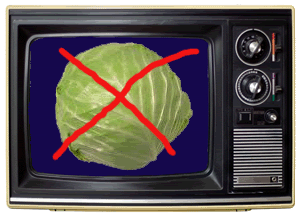 "My World" is a unique public interactive film event assisted by some of the world's leading film-makers. With trails online, via our language sections, rebroadcasters and on BBC World News, we invite audiences to submit a one-minute film, shot on their mobile phone or friend's camcorder, with the theme "My World".
At the close of submissions we present a shortlist of films to a panel of celebrated world film-makers - the curators. They will choose the best of these from each of the world's continents and compile sequences of ten films – so as to create a portrait of life on each continent in ten minutes.

Finally we will unveil a picture of the world today in 50 minutes – composed of five ten-minute sequences. Each sequence of ten films will be a fascinating portrait created from fascinating stories, painful truths, inspiring footage and will create meaning and beauty from unexpected juxtapositions and brilliant images.

BBC World News will play each of the ten minutes plus a variety of one minute entries.
Feb. 1/10 Update: Nico Wasserman from the BBC World News has sent the following clarification:
Hi Mark

Nico from BBC MyWorld here. Thanks for posting about the competition, apologies for the lack of info on the site you found. The site with all competition details of how to enter can be found at:
www.bbc.com/superpower then click on 'MyWorld'.

We will start posting some of the films already sent in over the next few days. The closing date is 5 March 2010

Best wishes

Nico
The Beeb has a decades-long tradition of news gathering, and there are rudimentary presentation and format rules you can follow to make it easier for the masses, particularly stupid people, to comprehend your message about your world (which is important if you suspect a significant segment of your audience has the mental power of uncooked cabbage. Witness, at the very least, American network news and its current function as a shell for constipation and high-frequency peeing adverts).
To that end, Charlie Brooker, the genius behind the Big Brother zombie mash Dead Set (2008), has created a simple 2-minute instructional video (linked, with further details, at Boing Boing) on how to report/create news. As a colleague remarked, if you watch the piece without sound, it all looks utterly straight, which perhaps shows how dumb we've become when it comes to The News: if it's not in that predictable format with bullet-factoids, we have to think harder and reflect, which might make it too challenging for those quite sober, pickle-drunk, or high on smoked cabbage leaves).
- MRH