Yes, I'm late on this tally, but it's been a busy week. On January 21st, nominees for Britain's equivalent of the Oscar Awards – the BAFTAs – were announced, and as per the custom, I've hyperlinked titles I've reviewed, as well as those available on DVD or soon to be available on DVD, including those in Region 2 land, where noted.
Soundtracks have also been linked to that invaluable resource for fans and the curious, Soundtrackcollector.com, as well as Amazon.com when necessary.
Among the nominated composers is Chaz Jankel, who had a seemingly fleeting career with film with Making Mr. Right, D.O.A. (with its exquisite death lament), and the North American release of K2 in 1991. (Hans Zimmer's original score was retained for the European edit.) K2 was Jankel's last credit, making Sex & Drugs & Rock & Roll his first film score in 18 years. Welcome back!

The full list of nominees is also available at the BAFTA's website, along with other multimedia materials. The awards ceremony at The Royal Opera House will be broadcast by the BBC on Sunday February 21st, 2010.
In case James Cameron wins an award and starts to blather in Avatarese, may I suggest the use of ripe tomatoes. I understand the pinched form of the Costoluto Genovese variety ensures both accuracy and a spectacular bounce when the curved edge bumps into a big egotistical head.
- MRH
2009 BAFTA AWARD NOMINATIONS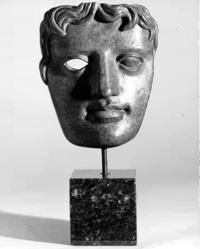 BEST FILM
AVATAR James Cameron, Jon Landau

AN EDUCATION Finola Dwyer, Amanda Posey --- to be released as a Region 2 DVD March 8, 2010

THE HURT LOCKER Nominees TBC

PRECIOUS: BASED ON THE NOVEL PUSH BY SAPPHIRE Lee Daniels, Sarah Siegel-Magness, Gary Magness --- to be released on DVD March 9, 2010

UP IN THE AIR Ivan Reitman, Jason Reitman, Daniel Dubiecki
OUTSTANDING BRITISH FILM
AN EDUCATION Finola Dwyer, Amanda Posey, Lone Scherfig, Nick Hornby --- to be released as a Region 2 DVD March 8, 2010

FISH TANK Kees Kasander, Nick Laws, Andrea Arnold --- to be released as a Region 2 DVD January 25, 2010

IN THE LOOP Kevin Loader, Adam Tandy, Armando Iannucci, Jesse Armstrong, Simon Blackwell, Tony Roche

MOON Stuart Fenegan, Trudie Styler, Duncan Jones, Nathan Parker

NOWHERE BOY Robert Bernstein, Douglas Rae, Kevin Loader, Sam Taylor-Wood, Matt Greenhalgh
OUTSTANDING DEBUT BY A BRITISH WRITER, DIRECTOR OR PRODUCER
LUCY BAILEY, ANDREW THOMPSON, ELIZABETH MORGAN HEMLOCK, DAVID PEARSON Directors, Producers –

Mugabe and the White African

ERAN CREEVY Writer/Director – Shifty --- Region 2 release only

STUART HAZELDINE Writer/Director – Exam

DUNCAN JONES Director – Moon

SAM TAYLOR-WOOD Director – Nowhere Boy
DIRECTOR

AVATAR James Cameron

DISTRICT 9 Neill Blomkamp

AN EDUCATION Lone Scherfig --- to be released as a Region 2 DVD March 8, 2010

THE HURT LOCKER Kathryn Bigelow

INGLOURIOUS BASTERDS Quentin Tarantino
ORIGINAL SCREENPLAY
THE HANGOVER Jon Lucas, Scott Moore

THE HURT LOCKER Mark Boal

INGLOURIOUS BASTERDS Quentin Tarantino

A SERIOUS MAN Joel Coen, Ethan Coen --- to be released February 9, 2010

UP Bob Peterson, Pete Docter
ADAPTED SCREENPLAY
DISTRICT 9 Neill Blomkamp, Terri Tatchell

AN EDUCATION Nick Hornby --- to be released as a Region 2 DVD March 8, 2010

IN THE LOOP Jesse Armstrong, Simon Blackwell, Armando Iannucci, Tony Roche

PRECIOUS: BASED ON THE NOVEL PUSH BY SAPPHIRE Geoffrey Fletcher --- to be released on DVD March 9, 2010

UP IN THE AIR Jason Reitman, Sheldon Turner
FILM NOT IN THE ENGLISH LANGUAGE
BROKEN EMBRACES Agustín Almodóvar, Pedro Almodóvar --- to be released as a Region 2 DVD February 1, 2010

COCO BEFORE CHANEL Carole Scotta, Caroline Benjo, Philippe Carcassonne, Anne Fontaine --- to be released February 16, 2010

LET THE RIGHT ONE IN Carl Molinder, John Nordling, Tomas Alfredson

A PROPHET Pascal Caucheteux, Marco Cherqui, Alix Raynaud, Jacques Audiard

THE WHITE RIBBON Stefan Arndt, Veit Heiduschka, Margaret Menegoz, Michael Haneke --- to be released as a Region 2 DVD March 8, 2010
ANIMATED FILM
CORALINE Henry Selick

FANTASTIC MR FOX Wes Anderson --- to be released March 23, 2010

UP Pete Docter
LEADING ACTOR
JEFF BRIDGES Crazy Heart

GEORGE CLOONEY Up in the Air

COLIN FIRTH A Single Man

JEREMY RENNER The Hurt Locker

ANDY SERKIS Sex & Drugs & Rock & Roll
LEADING ACTRESS
CAREY MULLIGAN An Education --- to be released as a Region 2 DVD March 8, 2010

SAOIRSE RONAN The Lovely Bones

GABOUREY SIDIBE Precious: Based on the Novel Push by Sapphire --- to be released on DVD March 9, 2010

MERYL STREEP Julie & Julia

AUDREY TAUTOU Coco Before Chanel --- to be released February 16, 2010
SUPPORTING ACTOR
ALEC BALDWIN It's Complicated

CHRISTIAN McKAY Me and Orson Welles

ALFRED MOLINA An Education --- to be released as a Region 2 DVD March 8, 2010

STANLEY TUCCI The Lovely Bones

CHRISTOPH WALTZ Inglourious Basterds
SUPPORTING ACTRESS
ANNE-MARIE DUFF Nowhere Boy

VERA FARMIGA Up in the Air

ANNA KENDRICK Up in the Air

MO'NIQUE Precious: Based on the Novel Push by Sapphire --- to be released on DVD March 9, 2010

KRISTIN SCOTT THOMAS Nowhere Boy
MUSIC
AVATAR James Horner

CRAZY HEART T-Bone Burnett, Stephen Bruton

FANTASTIC MR FOX Alexandre Desplat

SEX & DRUGS & ROCK & ROLL Chaz Jankel

UP Michael Giacchino
CINEMATOGRAPHY
AVATAR Mauro Fiore

DISTRICT 9 Trent Opaloch

THE HURT LOCKER Barry Ackroyd

INGLOURIOUS BASTERDS Robert Richardson

THE ROAD Javier Aguirresarobe
EDITING
AVATAR Stephen Rivkin, John Refoua, James Cameron

DISTRICT 9 Julian Clarke

THE HURT LOCKER Bob Murawski, Chris Innis

INGLOURIOUS BASTERDS Sally Menke

UP IN THE AIR Dana E. Glauberman
PRODUCTION DESIGN
AVATAR Rick Carter, Robert Stromberg, Kim Sinclair

DISTRICT 9 Philip Ivey, Guy Potgieter

HARRY POTTER AND THE HALF-BLOOD PRINCE Stuart Craig, Stephenie McMillan

THE IMAGINARIUM OF DOCTOR PARNASSUS Nominees TBC

INGLOURIOUS BASTERDS David Wasco, Sandy Reynolds Wasco
COSTUME DESIGN
BRIGHT STAR Janet Patterson

COCO BEFORE CHANEL Catherine Leterrier --- to be released February 16, 2010

AN EDUCATION Odile Dicks-Mireaux --- to be released as a Region 2 DVD March 8, 2010

A SINGLE MAN Arianne Phillips

THE YOUNG VICTORIA Sandy Powell
SOUND
AVATAR Christopher Boyes, Gary Summers, Andy Nelson, Tony Johnson, Addison Teague

DISTRICT 9 Brent Burge, Chris Ward, Dave Whitehead, Michael Hedges, Ken Saville

THE HURT LOCKER Ray Beckett, Paul N. J. Ottosson

STAR TREK Peter J. Devlin, Andy Nelson, Anna Behlmer, Mark Stoeckinger, Ben Burtt

UP Tom Myers, Michael Silvers, Michael Semanick
SPECIAL VISUAL EFFECTS
AVATAR Joe Letteri, Stephen Rosenbaum, Richard Baneham, Andrew R. Jones

DISTRICT 9 Dan Kaufman, Peter Muyzers, Robert Habros, Matt Aitken

HARRY POTTER AND THE HALF-BLOOD PRINCE John Richardson, Tim Burke, Tim Alexander, Nicolas Aithadi

THE HURT LOCKER Richard Stutsman

STAR TREK Roger Guyett, Russell Earl, Paul Kavanagh, Burt Dalton
MAKE UP & HAIR
COCO BEFORE CHANEL Thi Thanh Tu Nguyen, Jane Milon --- to be released February 16, 2010

AN EDUCATION Lizzie Yianni Georgiou --- to be released as a Region 2 DVD March 8, 2010

THE IMAGINARIUM OF DOCTOR PARNASSUS Sarah Monzani --- to be released as a Region 2 DVD March 29, 2010

NINE Peter 'Swords' King

THE YOUNG VICTORIA Jenny Shircore --- available as a Region 2 DVD only
SHORT ANIMATION
THE GRUFFALO Michael Rose, Martin Pope, Jakob Schuh, Max Lang --- to be released as a Region 2 DVD March 22, 2010

THE HAPPY DUCKLING Gili Dolev

MOTHER OF MANY Sally Arthur, Emma Lazenby
SHORT FILM
14 Asitha Ameresekere

I DO AIR James Bolton, Martina Amati

JADE Samm Haillay, Daniel Elliott

MIXTAPE Luti Fagbenle, Luke Snellin

OFF SEASON Jacob Jaffke, Jonathan van Tulleken
THE ORANGE RISING STAR AWARD (voted for by the public)
JESSE EISENBERG

NICHOLAS HOULT

CAREY MULLIGAN

TAHAR RAHIM

KRISTEN STEWART
--30--