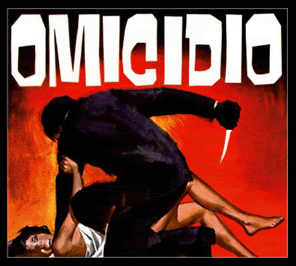 I'll have another set of soundtrack reviews out shortly, but available shortly on CD and MP3 are the following soundtracks from the usual mail order shops:
Bill Conti's That Championship Season (La-La Land Records).
Bill Conti's beautiful Murderers Among Us gets an expanded release from Buysoundtrax.com (aka BSX Records), and the label is releasing the next full soundtrack album by Alan Howarth – Morkeleg (Backstabbed). I wonder if Retribution (1987) will ever see the light of day again... and also from the label is Basil Poledouris' Wind paired with A Whale for the Killing, and Lee Holdridge's Winterhawk gets its own CD release.
TCM's been running a salute to composer Johnny Mercer this month, so out comes the soundtrack album to the documentary Clint Eastwood presents Johnny Mercer, featuring 'songs from and inspired by' the film, marking Mercer's birth in 1909.
MovieScore Media's released a limited CD edition of James Peterson's The Red Canvas for those wanting more than the standard digital album, and the label will also release The House of the Devil / I Can See You from the innovative Jeff Grace on CD and MP3 as well.
Britain's Network, which releases both DVDs and CDs, has already put out a number of complete series sets for composers Edwin Astley and Laurie Johnson (to name a few), and now comes a 2-disc sampler – The Music of ITC - with music from The Saint, The Protecttors, and many others.
(Now if only the owners of the ITC film library would stop licensing crappy full frame NTSC transfers to Region 1 distributors and remaster some of their prestige and cult titles. If crud like G.I. Joe can exist on DVD and Blu-ray, why can't we get a widescreen edition of Voyage of the Damned or The Cassandra Crossing. Oh wait, Cassandra was out letterboxed, but then it was replaced with a full screen version. Sometimes I wonder if monkeys are the ones pressing the green-for-go buttons in the ITC film and video archive.)
From Sweden's fin de siècle media comes Stefano Torossi's Omicidio per vocazione / E'stato bello amarti (limited to 500 copies).
From Italy's DigitMovies comes a bevvy of new goodies: Bruno Nicolai's music for Peter Collinson's Ten Little Indians (1974), Riz Ortonlani's Una ragione per vivere e una per morire / La notte dei serpenti, Stelvio Cipriani's Il triangolo delle Bermuda / Bermude: la fossa maledetta / Uragano sulle Bermude l'ultimo S.O.S. (on 2 CDs), and Roberto Nicolosi's score for Mario Bava's Black Sabbath (with mono and surviving stereo cues).
Italy's Beat Records is issuing Nico Fidenco's Emanuelle Nera (Black Emanuelle) in a limited run of 1000 copies.
Spain's Saimel Records is releasing Angelo Francesco Lavagnino's Attentato ai tre Grandi / Africa ama in a limited run of 500 copies, and Mateo Pascual's music for the videogame Planet 51.
Lastly, Antonio Cora and Kent Sparlin's Seventh Moon comes to CD via ERM Media (distributed worldwide via Naxos)
I just finished an interview with Christopher Gordon (On the Beach, Moby Dick, Salem's Lot) regarding his new score for the vampire film/I am Legend riff Daybreakers, which will run in the January/February issue of Rue Morgue magazine. (The full Q&A version will run at KQEK.com a bit later.) The soundtrack album runs 64 mins., and is just superb. The huge Wagnerian sound and extensive use of cellos and fascinating brass effects are just some of the gorgeous sounds in this epic orchestral score, which will be released in January by Lionsgate Records. When's it's out, buy the CD.
Seriously.

- MRH